About Your Dentist
"Your smile is often the first impression you give, so wear it proudly and brighten someone's day!"
My Mission
"To provide high-quality dental care at an affordable price in order to better the lives of those in my community."
Education
Purdue University – West Lafayette, IN Indiana University School of Dentistry – Indianapolis, IN
Professional Memberships
Dr. Ratcliff is currently an active member of the American Dental Association, Indiana Dental Association, Academy of General Dentistry, FAGD (Fellowship in the Academy of General Dentistry) member.
Life & Hobbies
When he isn't practicing dentistry, Dr Ratcliff enjoys exercising, lifting weights and taking care of horses on his wife, Emily's, family farm. He also enjoys fly-fishing, skiing, boating and finding new places to eat. They also keep busy taking care of their horses and watching them race at the horse track in Anderson. Dr. Ratcliff and his wife welcomed their son, Rowan, in January 2021 and their daughter, Renlee, in September 2022.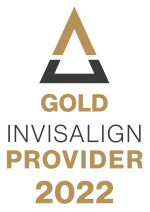 ↑ Back to top
Education & Continuing Education
Doctor of Dental Surgery
Indiana University School of Dentistry – Indianapolis, Indiana
Bachelor of Science in Biology
Indiana University – Bloomington, Indiana
Dr. Feng is a National Dental Board certified provider. This certification is given to dentists that have completed many hours of continuing education courses and training in order to stay up to date on the latest dental technologies and provide the best possible care to their patients.
Life & Hobbies
Away from the office, Dr. Feng enjoys interior design, cooking, baking, staying active, running, and spending time with her friends and family.